February is International Friendship Month!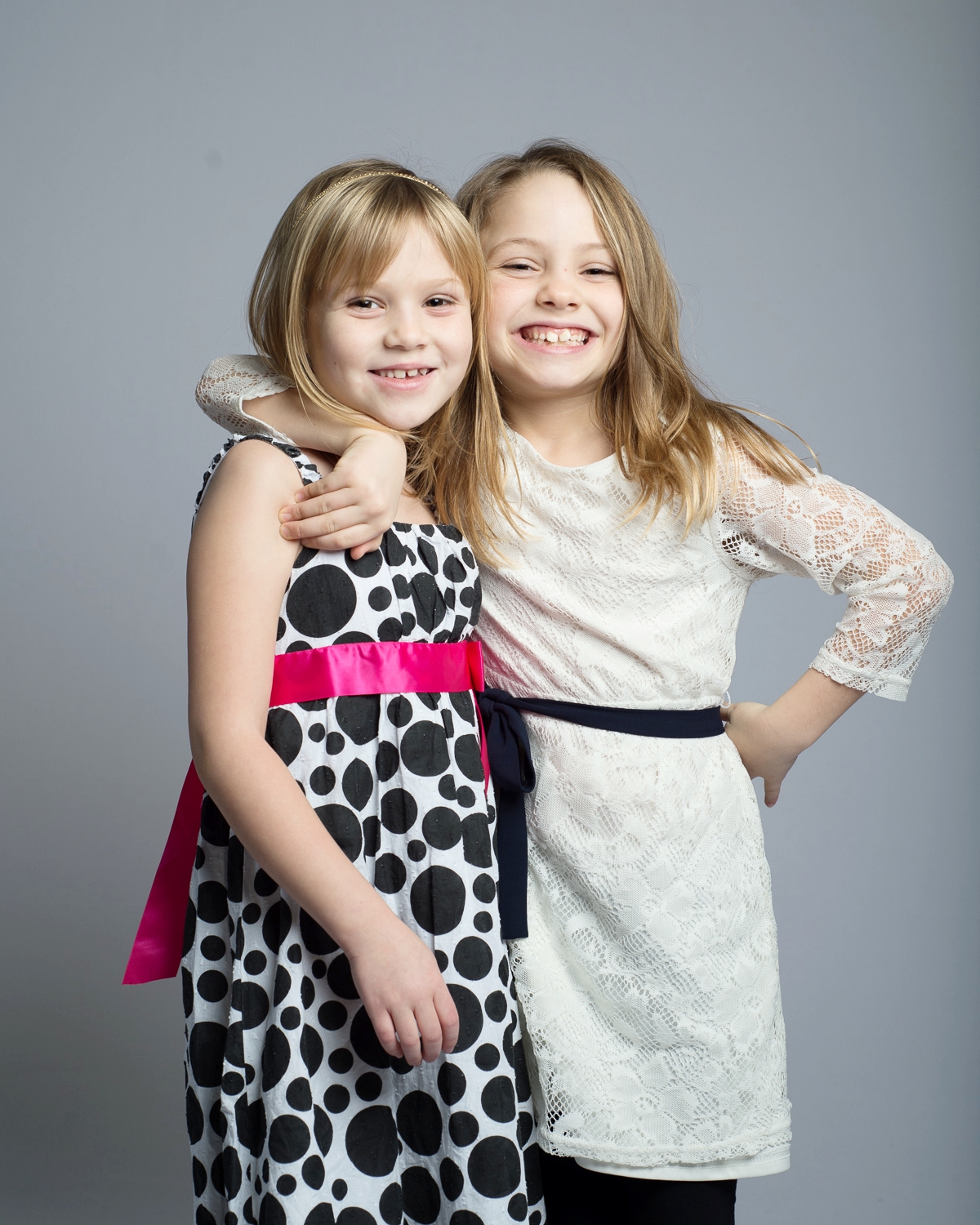 "Each friend represents a world in us, a world possibly not born until they arrive, and it is only by this meeting that a new world is born." (Anais Nin)
February is International Friendship Month, and to celebrate the friendships that mean the world to your kids, I'm offering a Best Friends mini-session portrait special on Sunday, February 11; Sunday, February 18, and Sunday, February 25 2018..
A child's early friendships are some of his or her most important milestones. Whether in infancy or grade school, friends mark a time and place in a child's life. I've found that they also relax each other in front of the camera, allowing me to create a portrait of your child with his or her bestie that captures their goofy antics, silly faces, and sweetly spontaneous moments of affection for both of your families.
The cost is just $200. Split two ways that just $100 per friend! And who says you're limited to one best friend in this world? A group of three best friends is $250, or just over $83 per friend.
Sessions will be held at 272-274 Willoughby Avenue, Suite 2L, Brooklyn, NY (Corner of Classon Ave, next to Pratt University - Clinton Hill)
Book your session below. After prepaying, you'll get a confirmation email and some simple tips on what to wear and bring.
These mini-sessions are among my most popular offerings, so please reserve your space early!
I look forward to seeing you and capturing your unique friendship. See you soon!
~ Anita Maffei
Final date available for this special is Sunday, February 25th. Click date to book session. See you soon!